Meet our Awesome Coaches!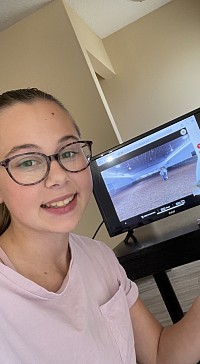 Coach Taryn
Hi there! 
I'm Taryn, head coach of Mirror Image Vaulters Inc. I love everything about this sport, and love coaching even more! Nothing makes my day better than being able to coach all the vaulters, and see them succeed! I have been vaulting for 7 years, and have been coaching for 4.
Currently, I have been coaching virtually as I am in Fort McMurray taking my first year of college. I am enrolled in the nursing program out here, and am loving it ALMOST as much as I love vaulting! 
I'd love to see you at lessons, and get to know your friendly faces!
Cheers,
Taryn 💕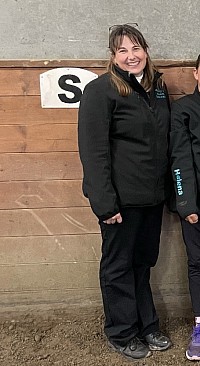 Coach Sherri Ann
Hello! I am coach Sherri Ann, co-coach and lunger at the Mirror Image Vaulting Club.
I love coaching, and seeing the smiles that vaulting brings to vaulters faces! I mostly work with the horses, but now that coach Taryn is away for school, I help with lessons a little bit more than I used to.
I have learned so much about this sport since starting my coaching career 4 years ago, and love to share my passion for it!
I look forward to meeting you!!
Sincerely,
Sherri Ann💞